22 years after it was released, we decided to work on it again to reflect the realities of women.
There is just one message that we wish to convey with this video... Girl, you're awesome.
There will be those who will want to keep you subdued.
But remember, that it's all bullshit.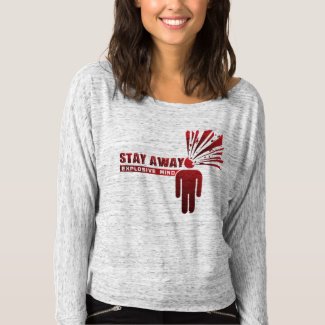 Stay Away Explosive Mind T-shirt
$30.15 per shirt